Medical Fraud: Reversing the Trend
By
Andy Tolsma
| February 12, 2014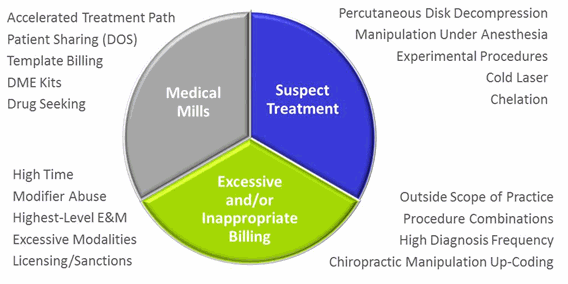 Claims Journal recently reported that medical, auto, and workers' compensation fraud is on the rise and, as such, has become a major focus for industrywide and governing organizations in 2014. We concur — medical fraud is big business. The general framework of such schemes may be the same, but the range of abuses is evolving.
Medical bills are where to find the instances of fraud. But on that front, the landscape is fragmented, making it difficult to connect the dots. That fragmentation creates an environment that allows for an emergence of greater and more sophisticated medical billing ploys.
As the steward of the property/casualty insurance industry's claims data, ISO has a vision for a system that significantly improves the industry's ability to tackle medical fraud — and it's proving itself out. With a referral acceptance rate of more than 90 percent, we're pleased to report that a revolutionary new property/casualty medical fraud detection system, ISO MedSentry, has set a new standard for the industry.
The industry is at a critical juncture. There are governmental and industrywide initiatives in place and new ones launched to fight the rapidly growing problem of medical fraud. As pioneers of our industry's key antifraud effort, we decided to build on the momentum and apply the latest technology innovations.
ISO MedSentry is the first tool to integrate high-end advanced predictive analytics with a clinically expert, human-touch validation process, resulting in accurate, timely, and effective results. The key advantage is that ISO MedSentry provides insurers with reliable, specific, and actionable cases and helps avoid the delays and costs associated with false positives, which can be a huge burden on already-strapped SIU resources.
Our mission is to serve the property/casualty insurance industry. Where fraud is a key concern of our clients, so too, is it ours. All it takes is one demonstration of the powerful tool to see our ability to offer the critical information you need to conduct faster and more useful investigations and take decisive action on medical provider fraud.
The industry is taking a strong stand against medical fraud in 2014. You can, too.
---