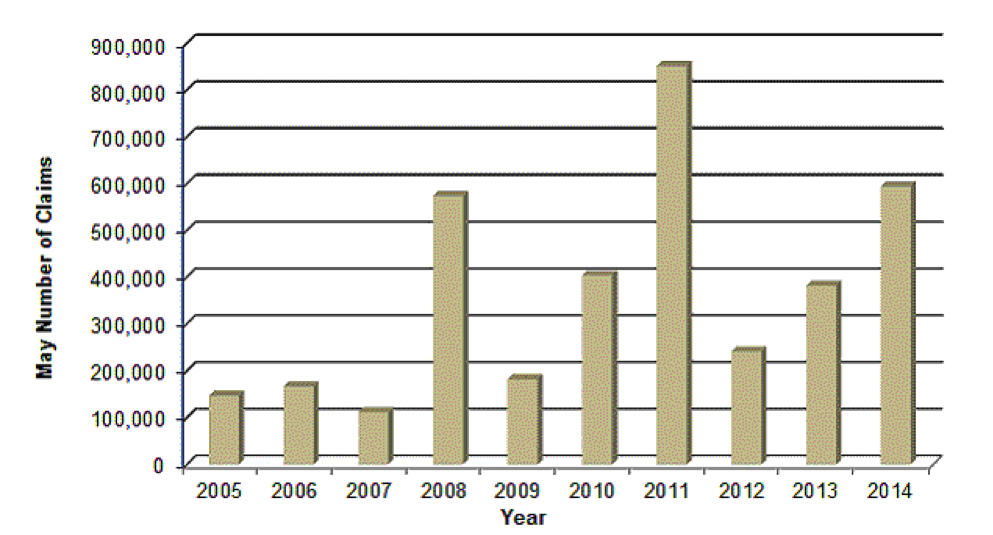 To the U.S. insurance industry, the month of May signals that hurricane season is right around the corner — with claims teams preparing for an unpredictable tropical season.
Over the past decade, there's been significant catastrophe activity during the month of May, in which an average of four catastrophes occurred from 2005 through 2014. May 2008 still holds the record for being the most active month during this ten-year period, with six events occurring. May 2006 is in second place in this period, with five events.
May 2014 was slightly above average, considering that the first event of the month had an ending date of May 1. CAT 40, which began on April 27, included 16 states and caused a total of $1,117,780,000 in estimated damages. CATs 41, 42, 43, and 44 followed, bringing the total number of events for the month to five.
CAT 43, which affected 11 states, was the largest event in May 2014, with more than $2.9 million in estimated damage.