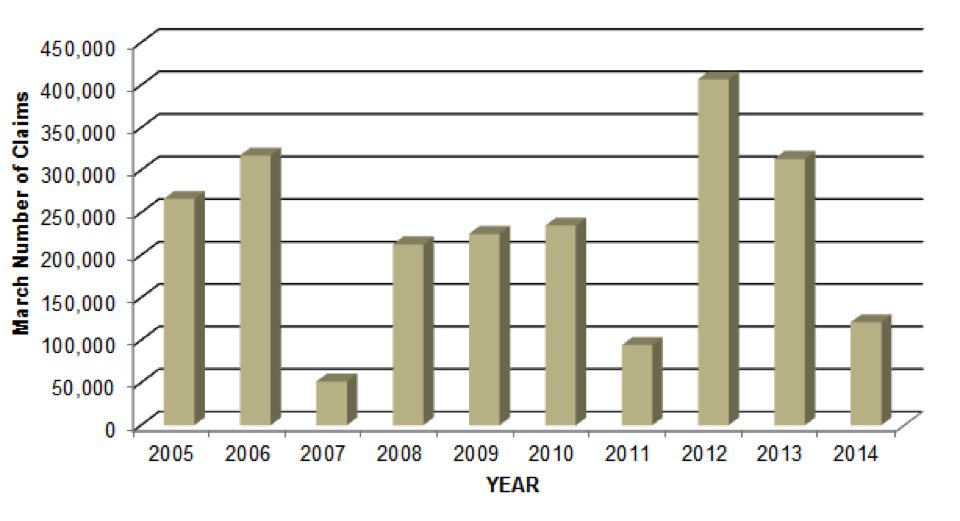 During the month of March between 2005 and 2014, Property Claim Services® (PCS®) designated 28 catastrophe events. All were weather-related and caused approximately $12.5 billion in insured losses.
The largest March event in the last ten years was CAT 67, a 2012 winter storm. It involved six states, had an estimated insured loss of $2.5 billion, and generated approximately 300,000 claims.
The most active years for March catastrophe event frequency were 2008 and 2012, with four each. They resulted in $1.2 billion and $3.4 billion in insured losses, respectively.
Although March 2014 saw only two events — the winter storm (Cat 36), and the wind and thunderstorm event (Cat 37) — they accounted for more than $645 million in insured losses and 121,000 claims.