In an effort to decrease the high number of uninsured motorists in Louisiana, the state has begun issuing fines to motorists detected as not having insurance coverage through the use of license plate readers. The parishes of Bossier and Iberville are the first to issue the fines. The state has not yet set a schedule to roll the program out to the remaining parishes.
License plate readers collect images, which are submitted to law enforcement officials. Law enforcement entities review the images and match them up to the auto insurance liability reporting system for the Louisiana Department of Public Safety and Corrections Office of Motor Vehicles, which is LA's legacy system for reporting auto insurance coverage by carriers. If the plate is connected to an uninsured driver, the driver will receive a ticket in the mail which carries a $200 fine.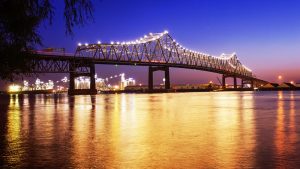 The state is not using the newer Louisiana Insurance Verification System (LAIVS) at this time. LAIVS would offer real-time verification via online verification (OLV) for the license plate reader program.