Learn How You Can Gain Settlement Consistency at ACE
By
Michael Rivers
| June 20, 2012
At the 2012 America's Claims Event (ACE), in Las Vegas, Nevada, June 27 to 29, 2012, Verisk Insurance Solutions will present a product workshop, ISO Injury AdvisorTM — Adding More Science to the Claims Process. The session will take place on Wednesday, June 27, from 2:20 p.m. to 3:05 p.m. You'll learn how ISO Injury Advisor can improve your ability to deal with the multiple variables of injury claims and move toward greater consistency in claims evaluation and settlements.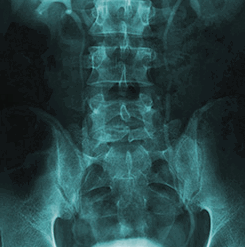 Managing bodily injury claims is a tough task for even the most experienced personnel. Producing consistent general-damages assessments is difficult because claimants can have preexisting conditions, multiple injuries, complications during healing, and numerous other factors. Compound those issues with heavier workloads for your claims staff — and increasing demands to improve cycle time — and consistency within your organization becomes an even greater challenge.
ISO Injury Advisor, part of the ISO Claims Outcome Advisor® (COATM) Product Suite, helps claims professionals manage claims ranging from simple soft-tissue injuries to complex injuries involving multiple body parts and prolonged treatment plans. Many of the leading insurers worldwide have already adopted our powerful system.
Also, be sure to stop by Booth #202 to learn about ISO ClaimSearch® and other claims products that can help you manage your claims analysis, fraud detection, and compliance workflows.
In addition at the booth, you'll learn about ISO Subrogation AdvisorTM — a new tool coming soon that can help claims professionals identify subrogation opportunities and manage the subrogation process better.
Learn more about ISO Injury Advisor now >>
---