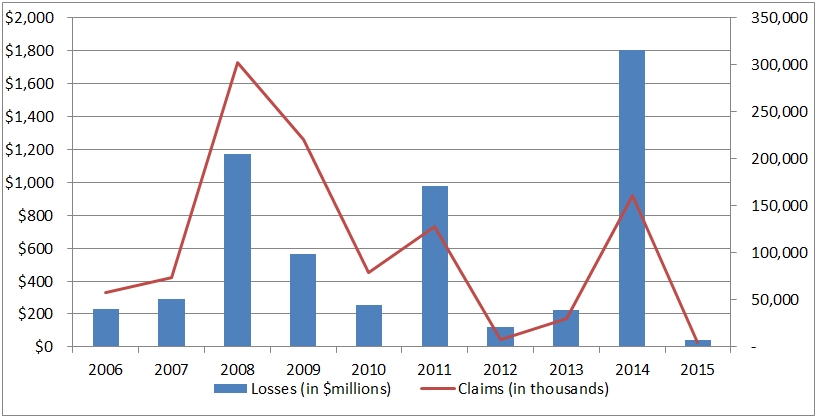 Property Claim Services® (PCS®) has designated 15 catastrophes, 11 winter storms, and four wind and thunderstorm events during the month of January since 2006, resulting in $5.7 billion in insured losses.
The largest January winter storm since 2005 was CAT 32 in 2014, which involved a polar vortex. PCS included 17 states in the catastrophe designation, resulting in an estimated $1.7 billion in insured losses.
Two winter storm catastrophe events from January 2014 resulted in nearly $1.9 billion in insured losses and 185,000 claims.
The most active years for January catastrophe frequency were 2006, 2007, 2008, 2010, and 2014, with two catastrophes each year.
Learn more about PCS.