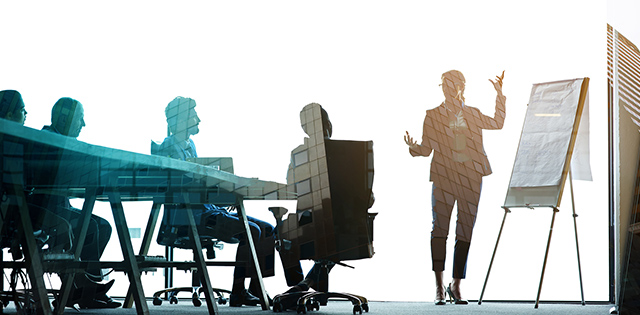 To celebrate International Women's Day at Verisk—and to showcase Verisk as a leading data analytics company with diverse leadership—Verisk is highlighting its women leaders through a series of Q&A blog posts. We asked our leaders to explain the exact moment they took a bold action to help develop or improve an aspect of their own livelihood, career, or business—or that of another woman—or women's status overall.
We talked with Marie Shannon, senior vice president of Finance at 3E Company, a Verisk Analytics business. 3E Company provides data and information services that enable companies to improve compliance with environmental health and safety (EH&S) regulations and supply chain obligations through the entire life cycle of chemicals and products.
What was your bold moment?
My bold moment in my 3E career was in 2010 when the company was sold to Verisk. In September 2010, I was asked to fully manage the entire process in the absence of a CFO.
How did you do it?
It was a big responsibility, but I was excited and energized to perform the task at hand. I worked long hours. I prepared presentations, answered questions from prospective buyers, communicated with attorneys and investment bankers, assembled the data site for due diligence, and handled many more nuances that needed attention and care. Concurrent with all my work activities, I accompanied my mother to her chemotherapy treatment every three weeks that began in October and lasted through the end of December. Ironically, Verisk's acquisition of 3E was also completed in mid-December.
What motivated you?
My primary motivation was the challenge that was presented to me. I set my sights high and was determined to fulfill my responsibilities. It was a great accomplishment for me, and more important, I learned so much during this journey.
What difference did you make?
I'd like to think my contribution and effort made the difference to a successful outcome for 3E.
How can others learn from this?
The feeling of completing something, whether it's a work project or perhaps a personal goal, is very satisfying when you know you've given it all you can. Football coach Lou Holtz said, "Ability is what you're capable of doing. Motivation determines what you do. Attitude determines how well you do it." So don't be afraid—be bold and take on a challenge. You might surprise yourself.
---