International Women's Day – Laxmi Balcha
By
Laxmi Balcha
| March 8, 2017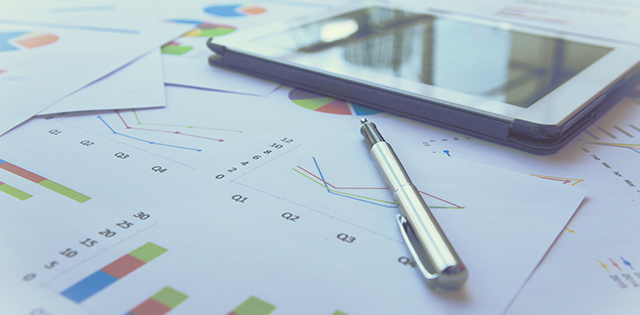 To celebrate International Women's Day at Verisk—and to showcase Verisk as a leading data analytics company with diverse leadership—Verisk is highlighting its women leaders through a series of Q&A blog posts. We asked our leaders to explain the exact moment when they took a bold action to help develop or improve an aspect of their own livelihood, career, or business—or that of another woman—or women's status overall.
We spoke with Laxmi Balcha, assistant vice president of AIR Software Development at AIR Worldwide. AIR Worldwide, a Verisk Analytics business, provides catastrophe risk modeling solutions that make individuals, businesses, and society more resilient.
What was your bold moment?
My bold moment came when AIR needed to prepare and qualify for the Computer Standards Florida Commission Certification of its U.S. hurricane model for 2017. My colleague with ten years of experience in the certification process had recently left the company. The person given her responsibility didn't have enough understanding of the process, which is quite involved and daunting for first-timers, so I was asked to step in and help her.
The certification process not only requires a sound understanding of AIR's Touchstone catastrophe modeling platform but also how business is conducted between various departments within the company. It's important to document how departments, such as research, product management, software development, model implementation, software QA, software support, and IT departments, share information. The process includes compiling standards, coordinating between various departments on- and off-site, preparing and rehearsing our presentations, and then presenting to the professional team during the on-site audit.
How did you do it?
My goal was to help my colleague get through the process without hiccups. Since I had led Touchstone development in the past, I had some understanding of the intricacies of the product development. However, I needed to get up to speed on other departments' work and the latest U.S. hurricane model development. During this process, I worked to understand the requirements of the current model release and changes from the previous release. I then helped my colleague and the project manager fill any gaps for sound orchestration. Though much of the documentation already existed, we needed to present it during the audit and professional team visit. To that end, I brought my colleague together with representatives from the various departments to rehearse so we could review any gaps from standards and present a seamless flow of information for the audit.
What motivated you?
My motivations were twofold: 1) to serve and add value to AIR by getting the U.S. hurricane model certified for 2017, which will help our clients use the latest model for rate filings, and 2) to support my female colleagues involved in this effort in whatever form the task demanded. By supporting our women colleagues, we can make each other stronger.
What difference did you make?
During the process, I had to coordinate working with and sharing information between our departments in the United States and abroad, accounting for the different times zones and work hours. But I think helping the different department leads prepare for their parts by giving feedback to avoid more questions made a difference. No matter how much you prepare, when it comes to audits, something is always questioned. We also identified several process improvements to be made, and my colleagues are now well prepared for the certification process in the future.
How can others learn from this?
Following the Verisk way of serving, innovating, and adding value works wonders. Good deeds don't go unnoticed. And the hug I received from my colleague right after the process spoke volumes—it was priceless to me.
---