International Women's Day – Craig McMahon
By
Craig McMahon
| March 7, 2017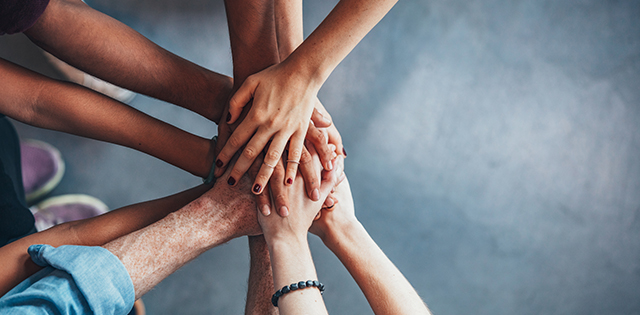 To celebrate International Women's Day at Verisk—and to showcase Verisk as a leading data analytics company with diverse leadership—Verisk is highlighting our leaders through a series of Q&A blog posts. In this blog, we hear from one of our male leaders, who shares the moment he took a bold action to help develop gender diversity.
Craig McMahon is senior vice president of Americas Research at Wood Mackenzie, a Verisk Analytics business. Wood Mackenzie, a global leader in commercial intelligence for the energy and metals and mining industries, provides objective analysis and advice on assets, companies, and markets, giving clients the insight they need to make better strategic decisions.
What was your bold moment?
There was no one particular "bold moment" that shaped my views on gender diversity, but rather a moment of clarity when the magnitude of the challenge we faced became clear. I was in the audience while a group of analysts presented their findings on gender diversity as part of a Leadership Development Program, and I recall being surprised at their results. Truthfully, I was taken aback by some of the messaging that day.
It was the moment when the expression "subconscious bias" became real, and I recognized that the industry had some work to do.
How did you do it?
I wanted to learn and understand more. I reached out to female colleagues and asked them to share their thoughts and experiences. I recall being slightly surprised how open, comfortable, and relaxed they were in discussing the topic.
It was enlightening to hear their perceptions and experiences. These were people I'd worked with directly and had no idea of the obstacles they faced in trying to manage their careers and families—and how often the two seemed incompatible.
I also joined an external organization (Woman in Mining and Resources) to hear about the experiences of others across the industry and crucially (for me) to understand how other companies addressed these challenges. It turned out we were not alone; in fact, we were better placed and more progressive than many.
What motivated you?
Motivation wasn't difficult—we had to fix this.
What difference did you make?
We can only address diversity effectively through a collective effort. Once we recognized the issue, a number of actions could be taken immediately, such as introducing more flexible working arrangements across our teams.
On a personal level, I mentor, which is a really positive experience that continually helps me understand some of the challenges our people face. And since moving to the U.S., I'm looking to get involved in an external body to again provide that broader perspective and opportunity to learn from others.
Our biggest frustration remains the time it takes to address the issue. Change cannot happen overnight. But it's now always on the table, and our lens has definitely changed.  We're getting there.
How can others learn from this?
The main takeaway from my experience is the importance of awareness. Acknowledging that subconscious biases exist has helped me in a number of ways, for example, recruitment and interviews. To effectively change our behaviour, we need to continually make a conscious effort to recognize these biases and address them head-on.
---