International Women's Day at Verisk — Beth Fitzgerald
By
Beth Fitzgerald
| March 7, 2016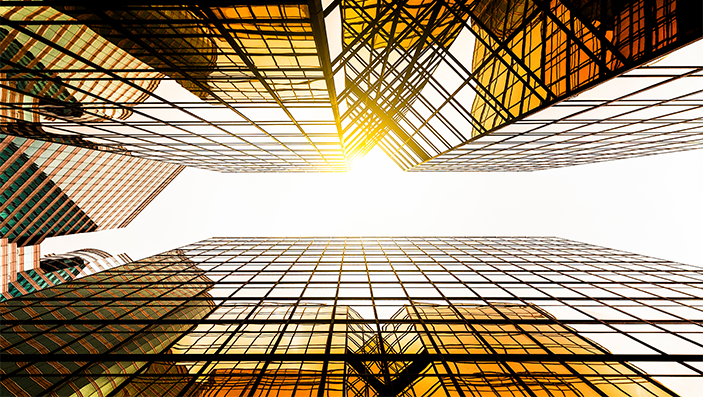 Today is International Women's Day. It's a global day focusing on the social, economic, cultural, and political achievements of women.
To celebrate International Women's Day at Verisk—and to showcase Verisk as a leading data analytics company with diverse leadership—Verisk is highlighting its women leaders through a series of Q&A blogs.
Below, we talk to Beth Fitzgerald, president of ISO Solutions. The unit develops ISO's core products and services, such as advisory prospective loss costs (projections of future claims), policy forms, underwriting rules, and related information products that most insurers use to write one or more lines of commercial or personal business.
1. What will be the biggest opportunities for the next generation of women leaders?
The biggest opportunities will depend on how well we use technology to improve productivity and work/life balance. The reality is that the next generation of women leaders will not just be working in the office but also at home or on the road. At ISO, we recently introduced a policy that allows employees to work remotely one day a week. The idea for the policy came from staff, and I'm happy to report that we've received positive feedback from both men and women across the organization.
2.  How did you decide to pursue the career that you are working in today? What was a pivotal moment?
It was really a natural progression from my interests. I majored in math in college and came to work at ISO, where I became immersed in the world of actuarial science and insurance. ISO supported me as a young actuary as I studied for and passed a series of challenging exams. Over the course of my career, I've tried to give back, leading committees for the Casualty Actuarial Society and helping develop standards that keep actuaries highly respected in the United States.
3. What are the most important decisions that you face daily as a leader in your organization?
The most important decisions I make are about how to continue providing the industry standard for coverage, rating, and loss costs, while we actively align with customers to support their innovation agenda. In 2015, we provided advice on approximately 1,100 matters related to insurance coverage, reviewed more than 2,100 court decisions, and began filing a new rating model for commercial auto, a challenging line for many insurers.
To stay close to our customers' concerns, we monitored more than 35 insurer panel meetings and launched a series of user conferences on emerging issues in insurance, including drones, the sharing economy, and predictive analytics. The conferences attracted more than 200 customers, and we look forward to hosting them this year in Dallas, Boston, Baltimore, Chicago and New York City.
4. What is your biggest accomplishment, and why?
I would say my biggest accomplishment was leading ISO through a time of transformation as we focused on our customers and realigned our efforts to meet their needs. In just 18 months, we've experienced a significant shift in focus while remaining a productive and profitable business within Verisk Analytics. I couldn't be more proud of the team we have today—or more excited about the future as we continue to build on our accomplishments.
5. What women inspire you, and why?
I don't have any specific women in mind. I do have a strong admiration for working mothers. It took me many years to get over feeling guilty about working and not spending all of my time with my children. I now realize that my daughters are stronger and more independent from having a working mom and that I was a role model to them. The key I found is to be fully present when you're with them.
6. What are the most important decisions you face daily as a leader in your organization?
As a leader, the decisions vary every day and involve customers, employees, technology, data, and products. The key is to focus on the overall strategy and engage with those with whom you interact during the day.
7. What are you doing to ensure your growth and development to continue as a leader?
Understanding that growth and development are ongoing efforts is important. Obtaining input regularly either from self-evaluation, 360 reviews, and coworkers is a good way to focus on your development needs. I've made use of both mentors and coaches for input on how best to improve my leadership skills. And I helped create a management program tailored for employees that focuses on development needs, education, and goals throughout the organization. Also, I believe that having a network of colleagues, both within your organization and across the industry, is a good way to ensure you're always getting different viewpoints.
---