Get the latest insights in the Q4 2015 issue of Visualize
By
Michael Gannon
| January 5, 2016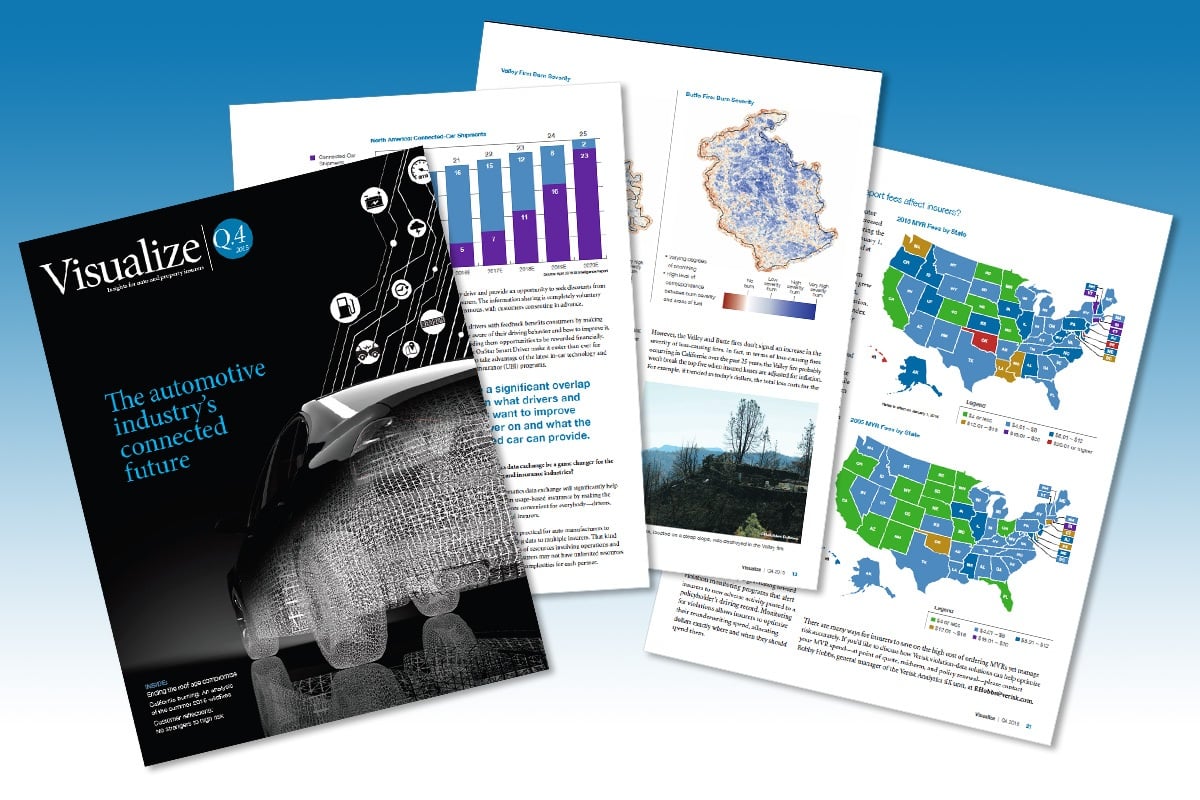 Feature stories on connected cars, roof age, and wildfires highlight the latest issue of Visualize, a quarterly magazine from Verisk Insurance Solutions. Visualize contains commentary and insights devoted to auto and property insurance underwriting.
In "The Automotive Industry's Connected Future," Greg Ross, director of business development and alliances at General Motors, shares his insights on connected-car technology and how a telematics data exchange can be a game changer for the industry.
Read "Ending the Roof Age Compromise" to understand the cost of compromising on roof age accuracy and learn how insurers can better manage those risks.
In our "California Burning" article, we analyze the 2015 summer wildfires and discuss wildfire risk factors.
You can also review some exciting new product developments and the conferences we'll be speaking at, sponsoring, and organizing—covering key areas such as data management, insurance fraud, and catastrophe management and modeling.
Be the first to get the latest—subscribe to Visualize.
---