Fraud-fighting insurance technologies and connected-home insights
By
Michael Gannon
| March 17, 2015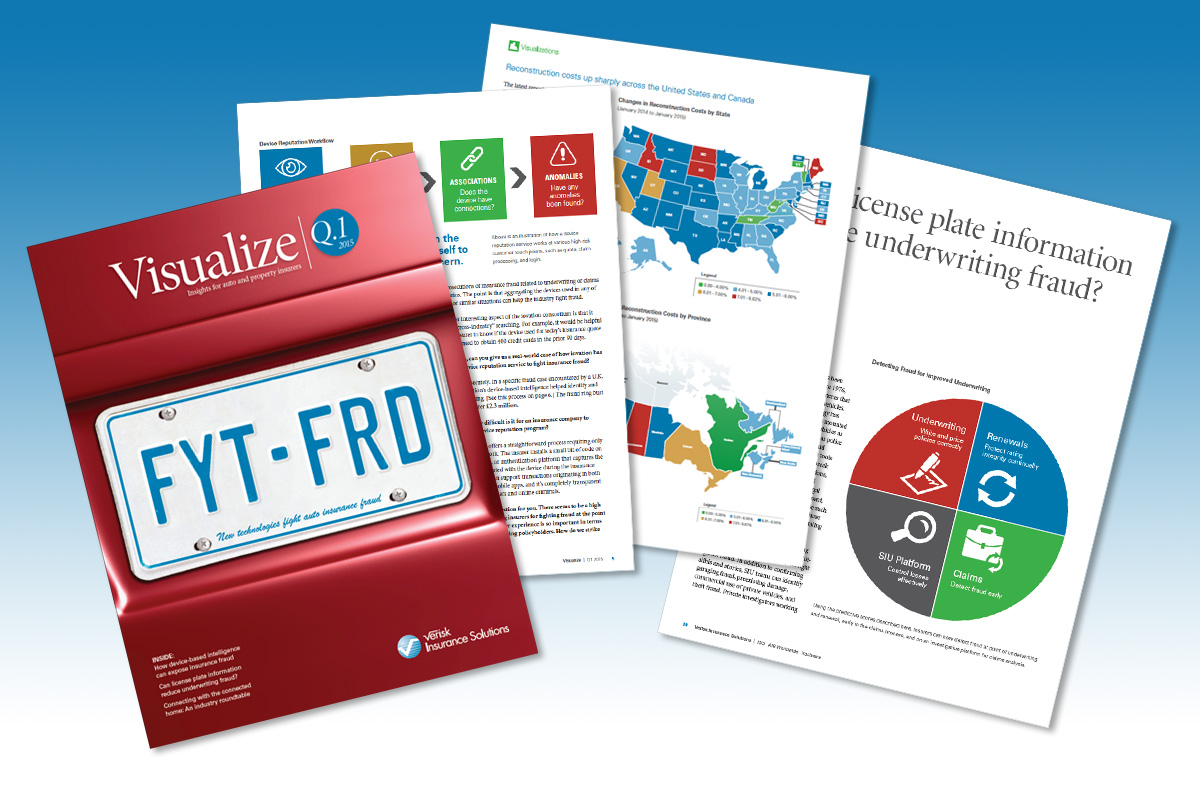 Fraud prevention and connected homes lead our Q1 2015 issue of Visualize, a quarterly magazine from Verisk Insurance Solutions. This popular publication contains commentary and insights devoted to auto and property underwriting.
In "Connecting with the Connected Home: An Industry Roundtable," Verisk and industry experts hold a lively discussion on "smart" homes and what the future holds, the challenges faced by the insurance industry, and the technology's effects on homeowners.
Read "How Device-Based Intelligence Can Expose Insurance Fraud" to understand the issues around device reputation, a new technology that can prevent fraud by revealing the online history of electronic devices. Do you know the reputation of the devices conducting transactions with your business?
The article "Can License Plate Information Reduce Underwriting Fraud?" discusses how the insurance industry is applying the technologies long used by law enforcement and financial institutions to fight fraud in the auto insurance industry.
You can also review some exciting new product developments and the conferences we'll be speaking at, sponsoring, and organizing — covering key areas such as data management, insurance fraud, and catastrophe management and modeling.
Be the first to get the latest — subscribe to Visualize magazine.
---