Football and small businesses: Models for championship performances
By
Rick Stoll
| February 2, 2017
Every year in early February, the nation fixates on an annual event that generally draws the largest TV audience: the Super Bowl. The Super Bowl LI contest between the Atlanta Falcons and New England Patriots boasts two teams at the top of their game, both worthy of being the champion. That got me thinking.
It takes a lot of hard work, planning, and stellar performance for a football team to make it to the Super Bowl and become a champion. And those qualities easily apply to insurers that want to be successful in the small business marketplace. The more I thought about it, the more the parallels became obvious, especially when you talk about straight-through processing for small commercial business. Taking football teams as inspiration, here's how you can compare the key elements of a championship team to your small commercial underwriting processing: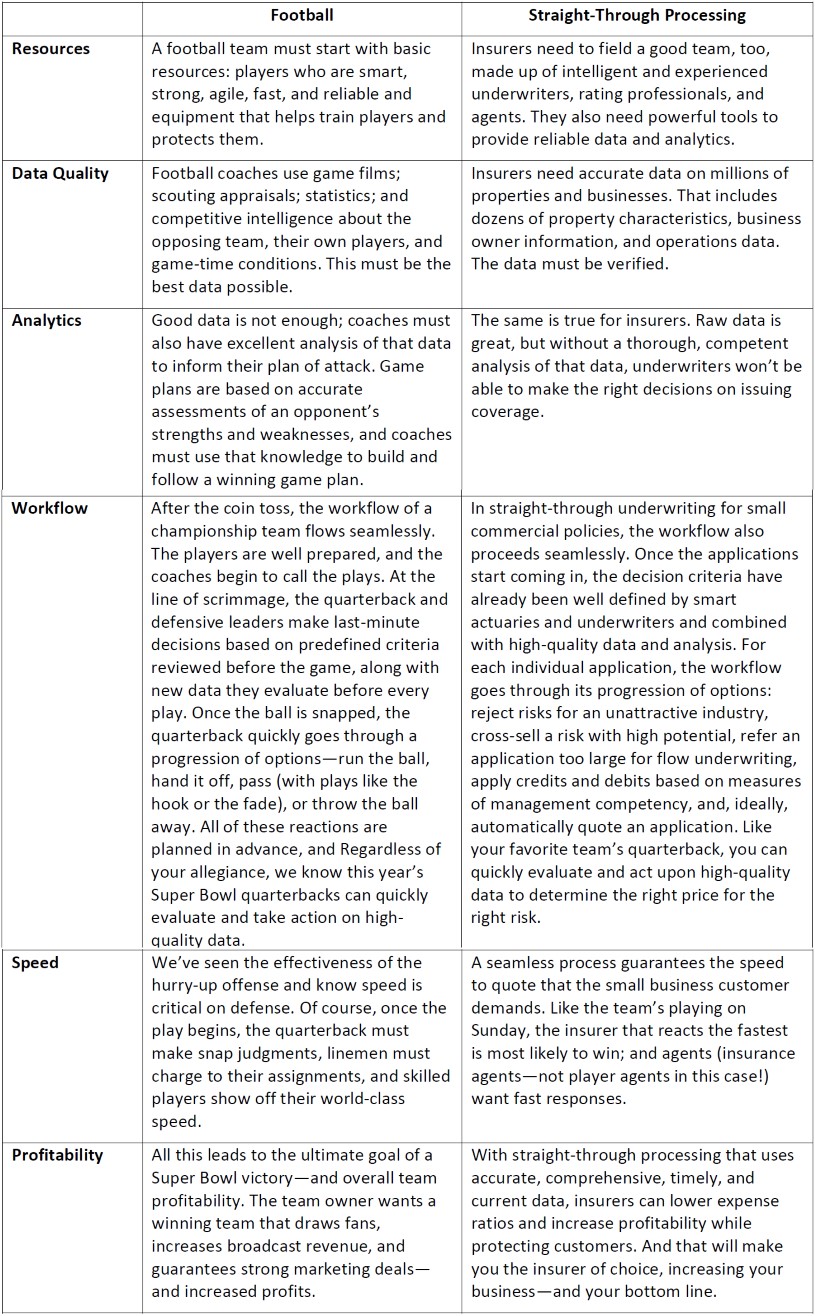 For more information on how you can create a winning championship team, feel free to contact me at Rick.Stoll@verisk.com.
---