Five Insights into the COA™ and iSaaS Technology Claims Integration
By
Joe Pendle
| February 13, 2013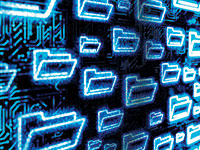 The PICAS® Plus personal injury claims management solution, from ISO Claims Outcome Advisor® (COA™) in the United Kingdom, now integrates with iSaaS Technology's cloud-based medical reporting system, ePISource Medical. General practitioners (GPs) can report on personal injury claims through ePISource Medical using a new open-text platform. The integration extends the medical reporting capabilities available through PICAS Plus, which already integrates with reporting software from WARP Technologies.
Here are five key insights into the COA and iSaaS Technology claims integration:
GPs use ePISource Medical to create their own menus when filing a personal injury claim. That helps prevent the "tick the box trap" that can occur in claims software.
Through that approach, users gain enhanced reporting capabilities.
ISO coding in PICAS Plus runs contextually behind the front-end form, which lets the personal injury claim record flow automatically into COA.
GPs gain access to the cloud-based application anywhere and any time.
The top four medical agencies in the United Kingdom — including Mobile Doctors and Speed Medical Examination Services — already use the integrated COA/iSaaS service.
---