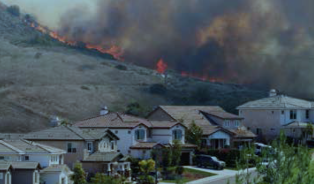 The U.S. Forest Service (USFS) released a new report: "Effects of Drought on Forests and Rangelands in the United States: A Comprehensive Science Synthesis." It assesses the effects of drought on forests and rangelands in the United States, providing a baseline of available data. Land managers and others can use the information to test how well their efforts to improve drought resilience and adaptation practices are working nationwide. Major findings from the report include:
Drought projections suggest that some regions of the United States will become drier and most will have more extreme variations in precipitation.
Even if current drought patterns remained unchanged, warmer temperatures will amplify drought effects.
Drought and warmer temperatures may increase the risk of larger wildfires, especially in the western United States.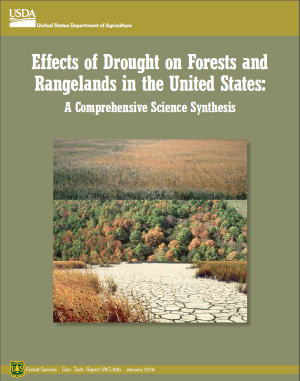 "Since 2000, fire seasons have grown longer and the frequency, size, and severity of wildland fires have increased," said U.S. Secretary of Agriculture Tom Vilsack. "Among the many benefits of having this solid baseline data is the improved ability to identify where restoration work can help forests adapt and prosper while minimizing the threat and impact of future wildfires."
The report addresses a wide range of drought-related concerns, such as the effects of drought on fire frequency and severity, as well as a comparison and explanation of the various drought indexes used in the United States and how they reflect fire concerns. It also discusses the effects of increasing drought on forest dynamics, structure, diversity, and management; rangeland drought; and the economics and societal considerations of drought. The full report can be accessed from the USFS website.
Insurers covering properties in Montana, Idaho, Colorado, and California should pay close attention to the USFS recommendations. The 2015 Verisk Wildfire Risk Analysis identified these four states as having the largest percentage of households at high or extreme wildfire risk. California alone had more than 2 million properties meeting this criterion.
The USFS report was one of scores of news and technical reports Verisk - insurance solutions' Engineering and Safety Service (E&S™) sent to subscribers in March, 2016. We provide a wide variety of risk control information each month, with topics vital to our loss control audience. Our experts provide reports and technical services to subscribers on fire protection, workers' compensation, industrial hygiene, commercial vehicle, product liability, general liability, and other topics. You can distribute many E&S reports to policyholders to help educate them on sound risk control. For more information about E&S, click here, or download our brochure.
---