The Verisk commercial property team recently had the pleasure of hosting guest speaker Grant Goldsmith as part of a commercial property customer event at the Verisk home office in Jersey City. Mr. Goldsmith is the president of Overwatch, a division of Avalon Risk Management, and an industry expert on unmanned aerial vehicle (UAV) technology and trends within the insurance industry. His expertise in the field comes from a 10-year active military career, 15 years of reserve duty, and a long history of multinational risk management and brokerage experience in the marine insurance space.
Business analysts predict the U.S. drone industry will grow to $91 billion by 2024. They've identified, in addition to the insurance industry, the potential for drone use in agribusiness, construction, and energy. I asked Mr. Goldsmith to discuss drones and risk management based on his experience with the emerging technology and knowledge of early use cases. What follows is a summary of our discussion.
ZS: What are some of the common risk scenarios that you see with commercial drone use?
GG: The most common risk scenario today, in terms of losses, is the lost-link incident: The ground station operator loses the link with the drone in flight, and the drone flies off. That shouldn't happen for a number of reasons. Most drones have lost-link fail-safes that require them to return to their launch site automatically or just hover and land if they can't reestablish contact. We've seen three lost-link claims, and in two cases, the drones were not recovered. If the insured has hull coverage, the insurer pays for the loss of the drone. The single biggest concern from a claims standpoint for insurers is a third-party bodily injury claim. That's why underwriters have no appetite, or a very limited appetite, for operations that put the drone overhead or in close proximity to people.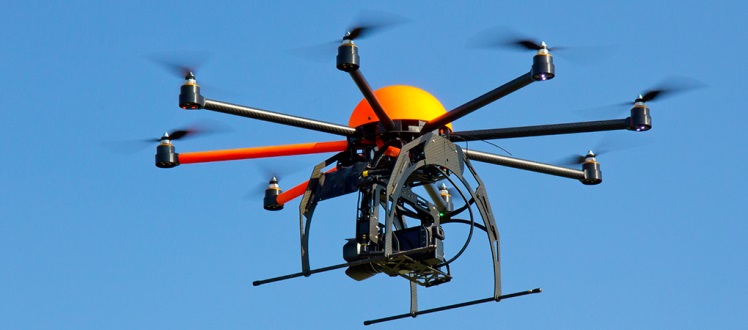 ZS: What sort of commercial operations are exploring or already embracing the value of single drones and drone swarms?
GG: Drones and drone swarms are best used in four-D (desolate, dull, dangerous, or dirty) operations. Using drones for precision agriculture and wide-open spaces is viewed as low risk. Operations in a downtown or densely populated area are higher risk. Drone swarms are somewhat new, but sending out a swarm of drones that can talk to each other, cover a larger area, and provide overlapping views of information has the potential to be very effective in some scenarios. Imagine conducting a search for a lost person in rough terrain. Today, we have to send out dogs or searchers on foot; in the future we may send a drone swarm with heat-sensor cameras. Imagine how much faster you can search using a swarm versus one drone.
ZS: What resources are available for further education and insight on drone technology and risk management practices?
GG: There's a growing body of third-party providers that offer good drone operator and safety training and overall best-practices management. The companies are starting to put up regional facilities that allow people access to good training close to their homes or work. We're starting to keep a list of those facilities and will post them on our web page, which we're currently updating. It will become a great resource for clients looking for training and legal advice on setting up their company and applying for FAA flight approvals as required.