When I started this blog series in January, I thought Cyber Monday would become more popular than Black Friday. After all, why would you want to spend your Thanksgiving in the mall or battle the crowds the next day, if you could just wait until Monday and find great deals from the comfort of your home or office?
But today, I'm beginning to question my optimism. While Cyber Monday sales have been growing each year, they still account for only 16.7 percent of revenue compared with Black Friday,according to a recent report shown below. And this holiday season, only 25 percent of Americans are expected to shop online.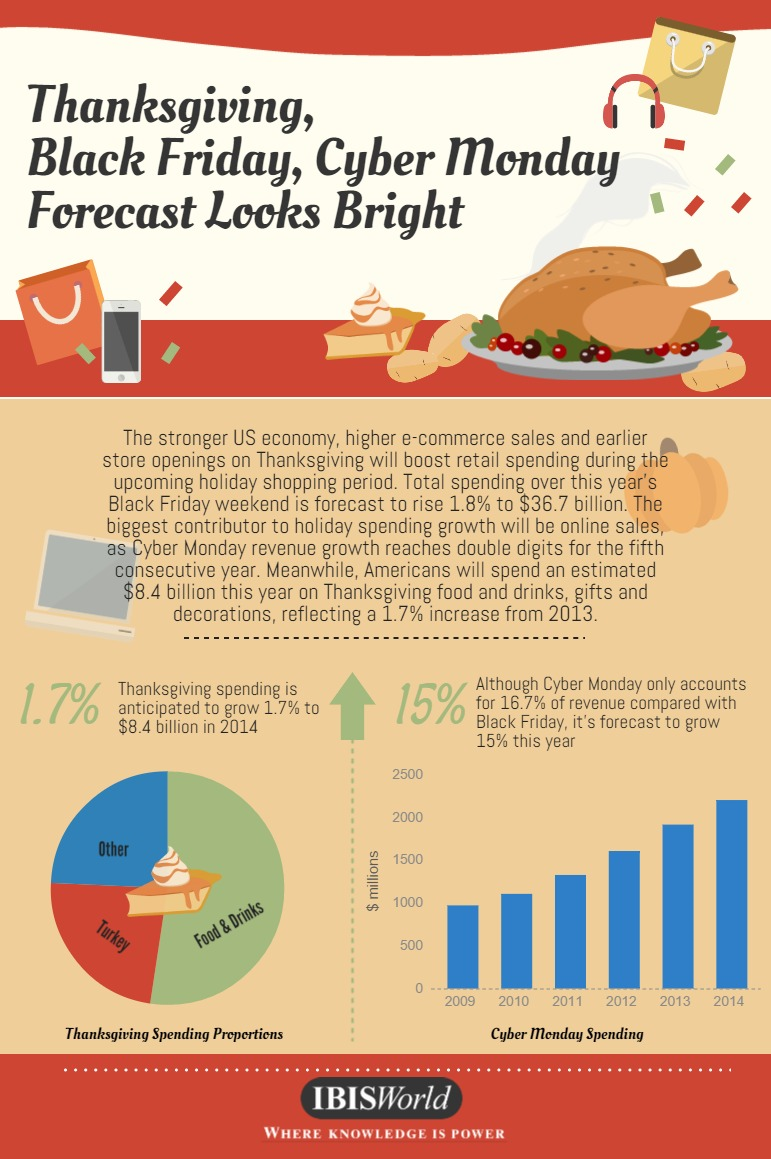 What's behind Cyber Monday's case of the Mondays? It could just be the result of more options for shopping. As more stores open on Thanksgiving Day, Black Friday has become less congested, and some consumers get all their shopping done before Cyber Monday. And flash sales and online deals are happening all the time, providing many online consumers no need to shop on Cyber Monday.
I have to say, though, that another factor may be at play as well. In the past 11 months, we've seen a good number of rather large retailers suffer data breaches, with hackers gaining access to millions upon millions of customer credit card accounts. Are consumers getting more worried about stolen credit card information? Are they less comfortable shopping online? It depends who you ask.
Some studies suggest its business as usual. According to a recent survey by ISACA, 94 percent of shoppers are aware of the recent data breaches, but only 45 percent have taken steps to change their online passwords and/or PIN codes. In addition, only 15 percent have made fewer purchases with mobile devices, and only 13 percent have made fewer purchases on desktop computers.
Other reports suggest that credit cards may be losing ground. A survey by creditcards.com found that 48 percent of shoppers are more likely to use cash this holiday season because of security breaches. (Like my grandfather used to say, "Cash is king.")
Personally, I'll check out the sales online and, if the deals look good, maybe buy some gifts. But as I suggested in a recent blog, there's no way to protect any credit card completely. I'll be saving my receipts and checking my credit card bills online frequently to make sure they're correct with nothing suspicious appearing. And I'm thankful that my credit card companies are keeping an eye on my spending patterns for anything out of the ordinary.
If you want to enter the cyber insurance market or learn about any of ISO's various cyber insurance product offerings, visit the ISO Cyber Risk Solutions website, www.verisk.com/cyber, or e-mail me at sdougherty@iso.com. You can also follow me on Twitter @doughertyshawn.