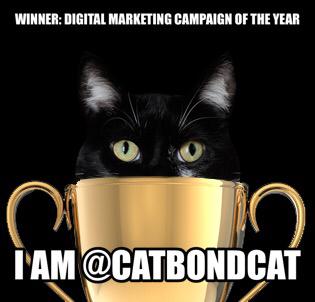 We're excited to announce that @CatBondCat won Digital Marketing Campaign of the year at the inaugural Insurance Marketing and PR Awards in London on June 26, 2015.
The social media campaign uses cat memes with insurance-linked securities (ILS) market witticism and commentary to engage the global risk-transfer community.
We're excited and proud to have won – and congratulate those who were honored in other categories.
You can view photos from the event here.