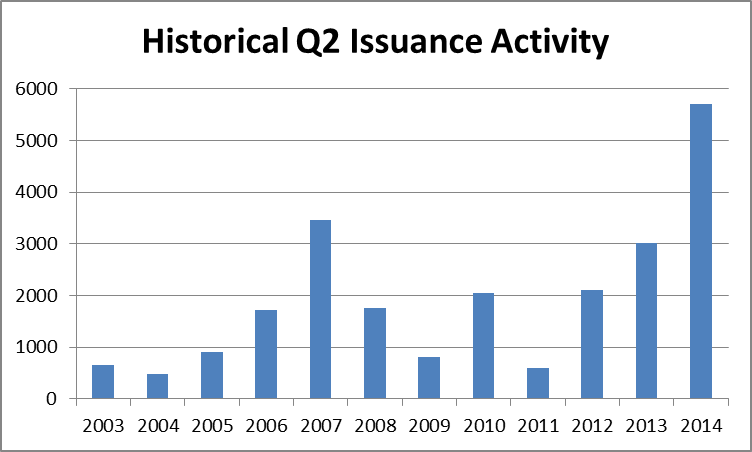 Sources: PCS, Guy Carpenter & Company, LLC
Historically, second-quarter issuance activity has been high, given the June 1 start of hurricane season. As Florida's interest in the catastrophe bond sector increases, especially with last year's $1.5 billion Everglades Re transaction, the result could be more new market entrants and higher issuance volume. Other factors, including last year's quiet hurricane season, could also affect the use of the catastrophe bond market.
Last year, total U.S. catastrophe losses reached only $15.4 billion, according to PCS, and once again, Florida was not named in any catastrophe events, with only $83 million in insured losses from catastrophe events. Louisiana sustained only $99 million, with the state's two landfalling hurricanes not causing sufficient insured losses for PCS to designate them catastrophe events. Losses in Florida and Louisiana last year were caused by events that PCS designated as "wind and thunderstorm."
Without a doubt, the market has been watching the continued calm in the Atlantic over the past couple of years, which has contributed to the pricing pressures experienced across the global reinsurance and ILS markets. Whether this leads more sponsors to the catastrophe bond market remains to be seen, particularly given the broad range of strategic capital management alternatives available to them.