YTD 2015 Cat Bond Lite Issuance ($)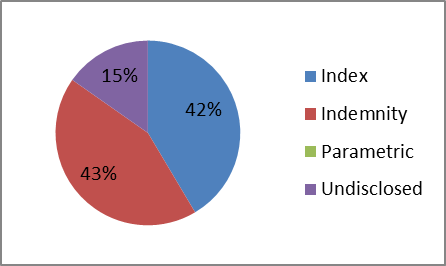 YTD 2015 Cat Bond Lite Issuance (#)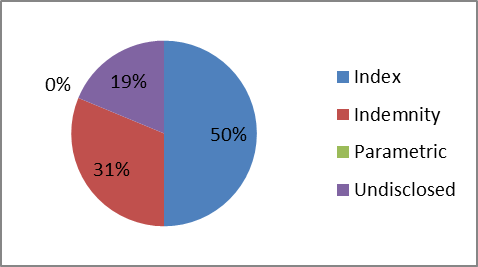 Source: PCS
The cat bond lite trend continues to gain momentum. So far this year, 16 publicly revealed transactions using all three major platforms have led to $491 million in new issuance — up more than 100 percent from the full-year 2014 total. It's clear that the market has taken to the cat bond lite structure, and continued adoption seems likely.
By capital raised, 42 percent use the PCS Catastrophe Loss Index, with 43 percent opting for indemnity triggers and 15 percent undisclosed. By number of transactions, it's half using the PCS Catastrophe Loss Index, 31 percent indemnity, and 19 percent undisclosed.
But it's not just the numbers that make this corner of the insurance-linked securities (ILS) market interesting. After all, the cat bond lite market is only approximately 10 percent the size of the traditional catastrophe bond space. It's really the flexibility and creativity we're seeing that makes the cat bond lite trend fascinating. Despite
an average transaction size of $31 million this year, five are larger than $40 million. In fact, the largest (at $71 million) is roughly the same size as what we see at the lower end of the 144A market.
Other developments speak to the future of the cat bond lite space, as well. Historically a fund-to-fund play, we're starting to see traditional reinsurers as counterparties, which brings the potential for significant market expansion. And there's the potential to use cat bond lites for risk transfer on a stand-alone basis in markets such as Canada and Turkey.
With the ability to complete a transaction in as few as ten days, the cat bond lite structure can provide plenty of advantages for both strategic capital management and tactical risk transfer.