Can Social Media Analytics Stress-Test Insurance Policies?
By
Chris Perini
| June 30, 2016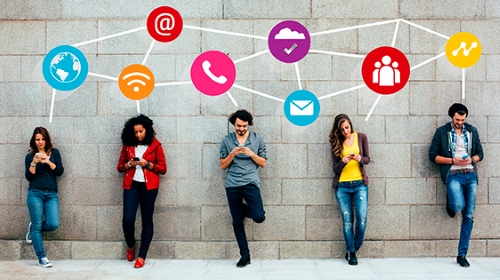 With more than 65 percent of adults using social networking sites—a nearly tenfold jump in the past decade—it's not surprising there's a day dedicated to celebrating social media. June 30, 2016, marks the seventh annual official global celebration of Social Media Day. In recognition of the day, we take a closer look at how social media analytics can potentially be used as a stress test for insurance policies.
In the digital age, the practice of mining data from social media for mentions, brand comparisons, and other measurements of popularity has become very common among many property/casualty insurers. A study in the U.K last year found that 10 leading insurers all responded to questions posed to their Twitter accounts—with one replying in fewer than 10 minutes!
Recent strategies have brought social media data more deeply into decision making. For instance, some claims adjusters are reportedly using online dashboards to view information that claimants have posted on publicly available social platforms. That information may include basic facts surrounding an event, such as a photo of a footballer being injured while playing on allegedly defective turf. It may also include potential inconsistencies in a claim—for example, if a claimant tweeted a picture running, tackling, or catching following an alleged work injury. One such fraudulent "catch" recently saved an insurer nearly $87,000 in claims payments! Further, these windows of information are increasingly opening to the insurance underwriting process and can help agents identify cross-selling or savings opportunities. They may also be useful to help spot potential inconsistencies on policy applications.
Existing property/casualty use scenarios have only scratched the surface of what's possible when predictive analytics are applied to social media data. If robot bartenders can design drinks for prospective imbibers based solely on their Facebook likes, surely insurers can use social media to craft personalized coverage and pricing mixes for prospective policyholders. In life insurance, we have seen reports that consumer data (including online shopping habits and leisure activities) can predict policyholder longevity nearly as accurately as a cardiac stress test.
In this brave new world, information gleaned from social media may prove equally effective in predicting the longevity of a given policy. A Novarica study, of more than 100 insurer CIOs found that, among 14 hot topics, social media data analysis had the second fastest growth rate in deployments between 2014 and 2016. Social media data is uniquely qualified for insurance data analysis because it's timely, readily available (often through an open application programming interface, or API), and usually contains a variety of information, including past consumer experiences such as reviews of products or services. Insurers that can derive analytical data from social media are well positioned to create higher value and a more meaningful conversation with each policyholder.
---