Two exciting aspects of automobile telematics and connected-home technologies are loss prevention and loss mitigation. The data from onboard devices in cars, smartphones traveling in those cars, and home-sensor applications can yield insights into making insurance products more profitable. Connected technologies also offer the promise of engaging policyholders in new and interactive ways that can lead to new market capture opportunities.
Despite the similarities between auto and home data as the basis for innovative insurance models, it's primarily their differences that are shaping the landscape of the usage-based insurance marketplace.
The data produced by current auto-telematics devices is more structured and focuses primarily on insurance applications. In contrast, the connected-home market focus is more on broad consumer benefits than strictly on insurance, and the data is spread across disparate products, platforms, and communication protocols.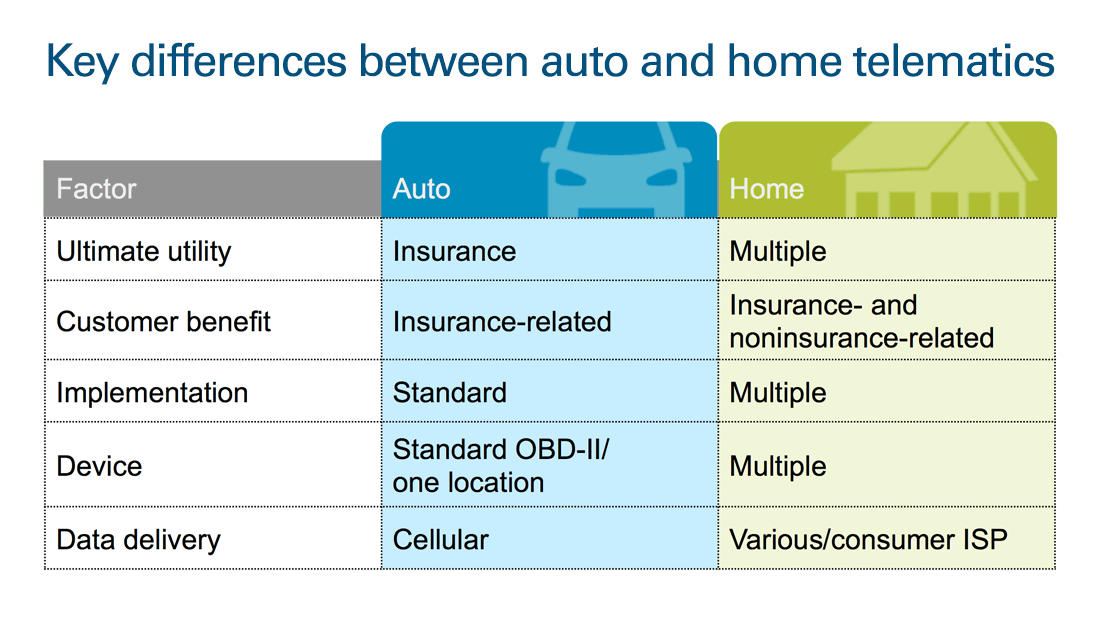 The automobile market continues to evolve, with next-generation cars that connect to the Internet. We expect global penetration to increase for both categories of devices, with the number of connected homes outpacing connected cars by nearly 100 million at the end of the decade.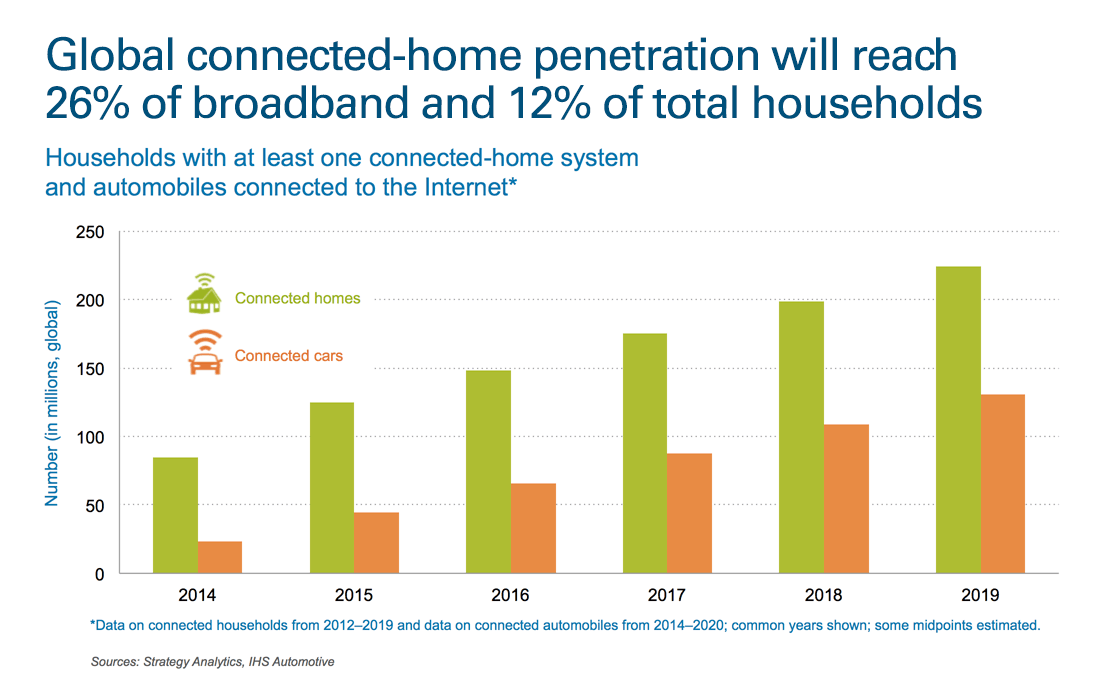 From an insurance perspective, automobile telematics is still in its infancy, but it's far ahead of the connected-home market. We expect this market to continue evolving as consumers demand a more seamless experience across their connected devices. There have been a few forays into usage-based insurance in the home space — including a multipronged initiative developed by Verisk and leaders in this field — but research is ongoing.
For an expert discussion of trends and predictions for insurers considering home telematics, check out the recent Visualize article, Connecting with the Connected Home: An Industry Roundtable.
If you're interested in participating in a Verisk-led research study designed to generate actionable insights, please email me at jwodark@verisk.com.
And for more information on auto telematics programs, please email Jim Levendusky, vice president, telematics, at jlevendusky@verisk.com.