Assessing commercial property risks before they get too risky
By
Joseph Dittrich
| July 13, 2015
I'm not a gambler, and I always choose my words carefully. Essentially, I'm not a risk taker by nature, and, most likely, you're the same. I guess that's why we work in insurance. However, lately at meetings with our commercial property customers, I've been taking a calculated risk.
I ask the customers if they would like to see something truly insightful. Then I say, "Give me ten of your properties with large claims, and I will show you insights on potential risks you could've known about before you wrote the policy." That challenge may seem daring, but I have an ace in the hole — the Verisk Peril and Incident Report.
When the customer gives me the ten property addresses, I run a Peril and Incident Report on each one. The report accesses data from multiple sources and identifies previously undisclosed incidents that provide insight on risks. Many of the properties that resulted in a claim had earlier unreported incidents or claims with another insurer, all definite warning signs.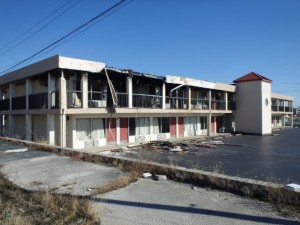 For example, the Peril and Incident report will uncover fire and gas incidents that occurred before the date of the claim. In one case, an insurer covered a motel that suffered a large fire with a subsequent large claim. However, the Peril and Incident Report revealed four prior fire and hazard incidents — all unreported — in the years leading up to that large fire. I point out, of course, that the insight and predictive ability of the report only works when an insurer obtains the report before underwriting, not in a post-claim demonstration.
And that's only part of the story. What about prior filed claims? Unless the property was on the insurer's book to begin with, the insurer won't know if there were any previously filed claims. The Peril and Incident Report provides historic claims data from both our proprietary database and data contributed by insurers. And as a result, contributing insurers receive that vital information.
In addition to undisclosed incidents and claims history, the Peril and Incident Report provides insight on past and possible future site-specific weather events, potential risks from neighboring properties, and similar business codes (SIC) that may warrant additional examination. You get a competitive edge by having a more complete picture of a property, allowing you to align the risks with your underwriting guidelines, set premiums more precisely, and prioritize inspections.
Recently, I was pleased to cohost a web seminar on the features and value of the Peril and Incident Report. We had a sizable audience, perhaps including you and many of your competitors. If you missed the original web seminar or want to view it again, you can do so any time On-Demand at The Peril and Incident Report: Assessing Commercial Property Risks and Perils. If you're in underwriting, risk mitigation, or loss control, this could be the most important 23 minutes of your work week.
For more information, feel free to contact me at JDittrich@verisk.com.
---