ALERT: Teen Texters Are Tempting Targets for Insurance Fraud
By
Joseph Hirt
| July 12, 2012
Are you starting to get more claims from teen drivers? Were they texting when they rear-ended another car? A trend is taking shape, and you should get ready now. Teens have big targets painted on their bumpers. "Swoop-and-squat" insurance fraud rings are looking for them — and their cell phones.
Here's how it works:
A teen driver pulls up to a red light and starts texting to pass the time until the light changes.
A fraudster pulls next to him or her, watches, and waits patiently.
The light turns green.
The fraudster pulls ahead fast, cuts off the teen driver, and hits the breaks.
The teen rear-ends the fraudster.
Confused and scared, the teen driver takes the blame.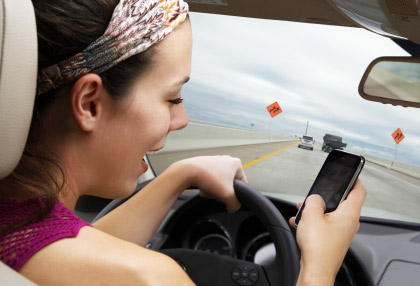 Let's take another look at that last point: The kid takes the blame. Why?
There are several reasons. First, teen drivers know they shouldn't be texting and driving, and getting into an accident because of it is the worst way to get caught. Also, it's against the law in most states. According to a summary assembled by the Insurance Information Institute, ten states have banned handheld cell phone use when driving, and 32 states have restricted cell phone use by "novice drivers." Thirty-four states have banned texting, with novice drivers noted specifically in five of them.
Knowing you're in the wrong — even if that's why you were the target of a scam — makes it pretty hard to deflect the blame. For insurance fraudsters, therefore, teen texters are tempting targets.
"Swoop-and-squat" fraud schemes are becoming more common, and claims handlers and SIU departments need to be ready — to protect the insurance company's capital and to get these fraudsters off the street before they injure a teenager.
To help you fight fraud rings, ISO offers ClaimSearch Illustrator®. It's free for all companies using ISO ClaimSearch®. ClaimSearch Illustrator helps your claims handlers and investigators visualize the connections among the parties involved in a claim, revealing relationships you might otherwise never have unearthed.
Get ClaimSearch Illustrator, and start fighting insurance fraud now. >>
---