Rand McNally Exec and CEO of Monroe Guaranty Insurance Join Board of Insurance Services Office, Inc.
NEW YORK, Jan. 17, 1996 — Henry J. Feinberg, president of the Rand McNally Publishing Group, Skokie, Ill., and H. Peter Hudson, chairman and chief executive officer of Monroe Guaranty Insurance Company, Carmel, Ind., have been elected to the board of directors of Insurance Services Office, Inc. (ISO).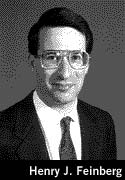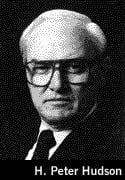 ISO's board elected Feinberg at its meeting yesterday. His election was announced at ISO's annual meeting today by Fred R. Marcon, ISO's chairman, president and chief executive officer. ISO's member insurers elected Hudson today at the annual meeting.
At Rand McNally, Feinberg oversees the world's largest mapmaker and a premier global provider of geographic information for travel, reference, education and entertainment. He joined Rand McNally in 1989 as president of Rand McNally Transportation Data Management, the country's largest provider of routing and mileage information for motor carriers and shippers.
Before joining Rand McNally, Feinberg served at Covia Partnership (formerly United Airlines' Apollo Travel Services) as general manager — international operations and new business development. Feinberg earned his bachelor's degree, magna cum laude, at Rutgers University.
Hudson began his insurance career in Rensselaer, Ind., managing an insurance agency that he eventually bought and developed into one of northwest Indiana's largest.
Hudson served as Indiana's insurance commissioner from 1975 to 1981 and is a former president of the National Association of Insurance Commissioners. He joined Lumbermens Mutual Insurance Company in 1981 as vice president — marketing, and then moved to Monroe Guaranty. He became Monroe Guaranty's chairman, president and chief executive officer in 1984, and has been the company's chairman and chief executive officer since 1994. He is a graduate of the University of Minnesota.
Feinberg succeeds Christopher C. DeMuth, president of the American Enterprise Institute for Public Policy Research, and ISO's first non-insurer director. Hudson succeeds F. David Rolwing, president of Montgomery Mutual Insurance Company. DeMuth and Rolwing did not stand for re-election to the board in keeping with a succession plan to accommodate director term limits mandated by ISO's charter, the company said.
Re-elected to the ISO board were:
Glen A. Dell, president of Investcorp Management Services, Inc.;
Frederick J. England, Jr., chairman and chief executive officer of the Hastings-Tapley Insurance Agency, Inc.;
Gerald A. Isom, president of the CIGNA Property & Casualty Companies;
John F. Lehman, Jr., chairman of the investment banking firm of J. F. Lehman & Company;
William H. McCartney, partner of the Kutak Rock Law Firm of Omaha, Neb.;
Lauren N. Patch, president and chief executive officer of The Ohio Casualty Insurance Company;
Arthur J. Rothkopf, president of Lafayette College; and
Barbara D. Stewart, president of Stewart Economics, Inc., an insurance consulting firm.
Under ISO's charter, ISO's member insurers elect three insurer executives to ISO's board, and the entire ISO board elects noninsurer directors. ISO's president and chief executive officer is the board's chairman.
Release: Immediate
Contacts:
Giuseppe Barone / Erica Helton
MWW Group (for ISO)
201-507-9500
gbarone@mww.com / ehelton@mww.com